Introduction to House3D Cloud Design Interface
Welcome
Welcome to the House3D Interior Design and eCommerce Application, the application allows you to create impressive interiors, bringing your ideas to life. Users have access to a rich catalogue of Home interior design templates that can easily be customized. The platform also contains a large collection of product Models to choose from. The application interface is very interactive and user-friendly with simple Drag and Drop tools.
Here is a brief introduction of House3D Design interface.
Homescreen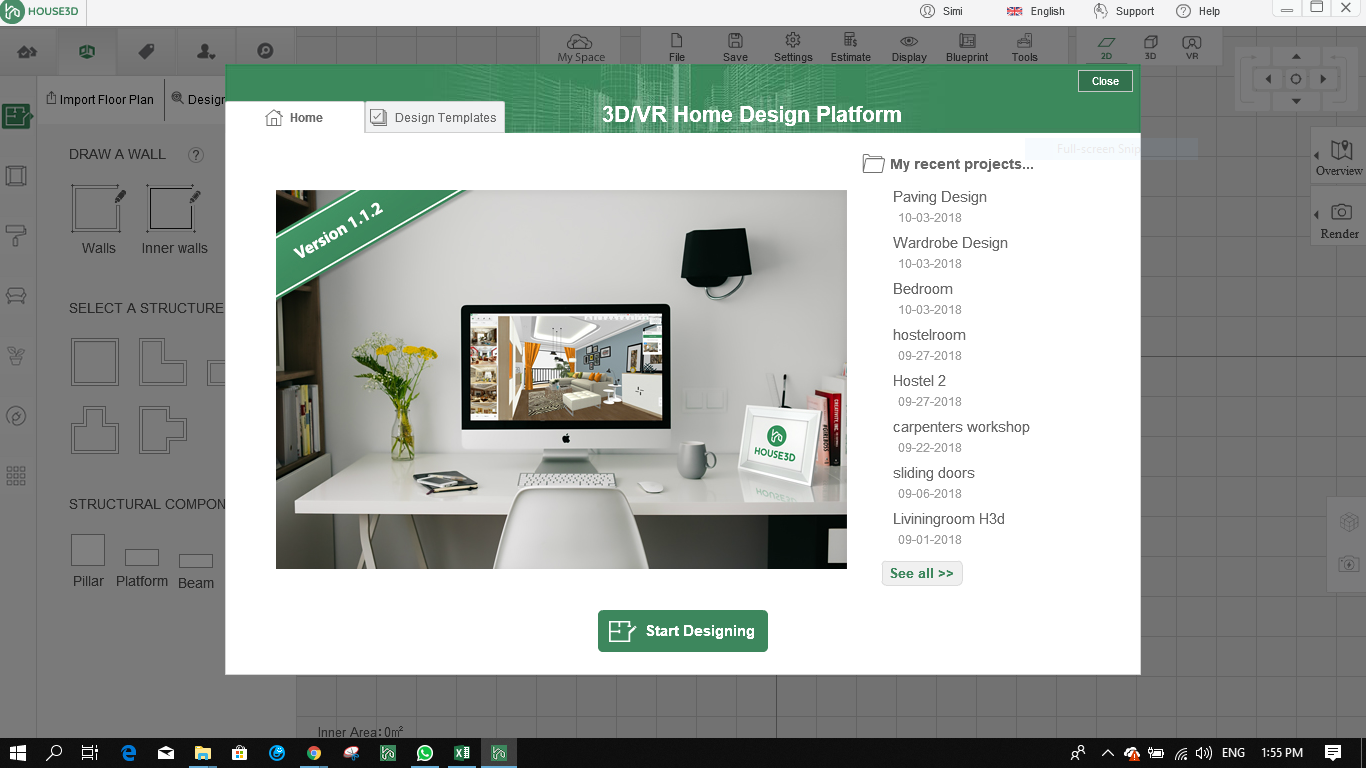 Home Design Templates: The cloud library has a large variety of room templates to choose from according to suit the user's preferred style, type, or industry. A user can simply browse and download the desired style on the design interface where it can be quickly modified and customized to fit the user's specification.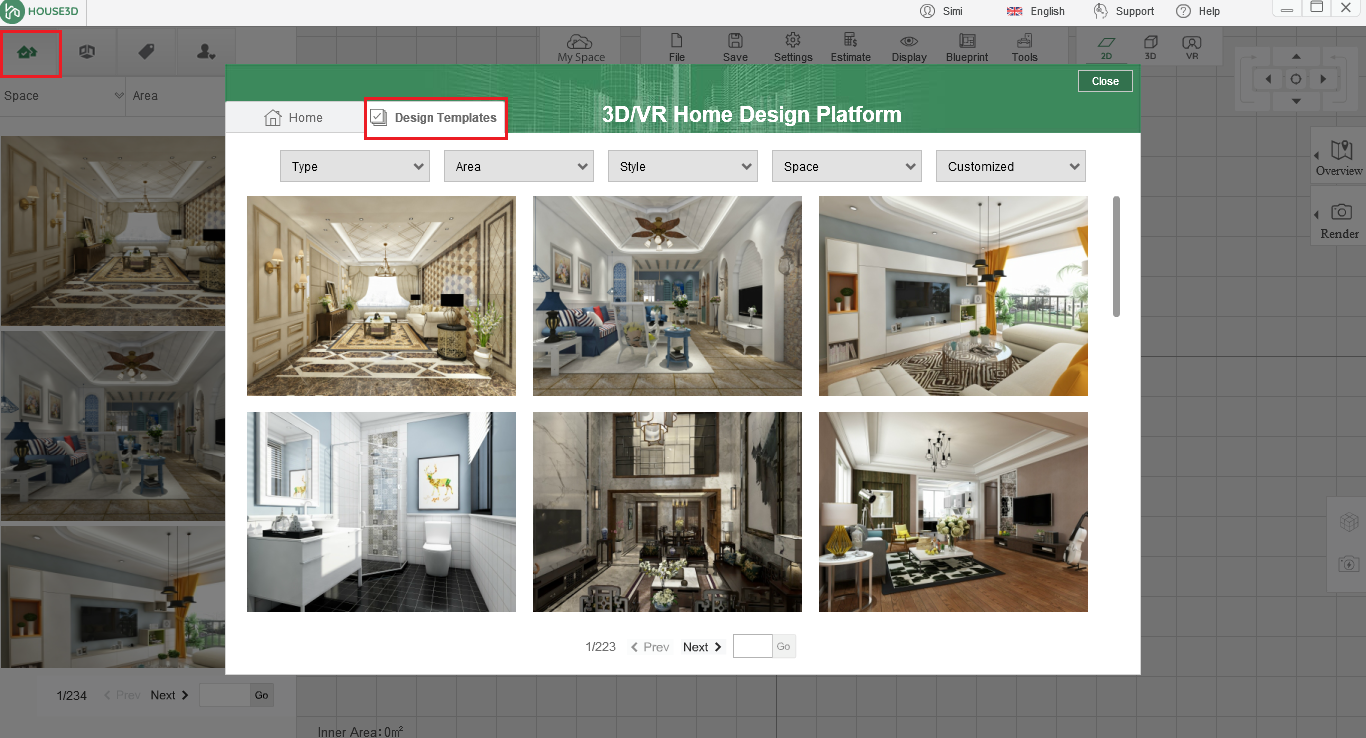 Cloud Design Components: The cloud-based platform provides the user with a design interface containing several basic and Advanced tools, features and materials that can be used to design and furnish an interior space to a user's satisfaction.